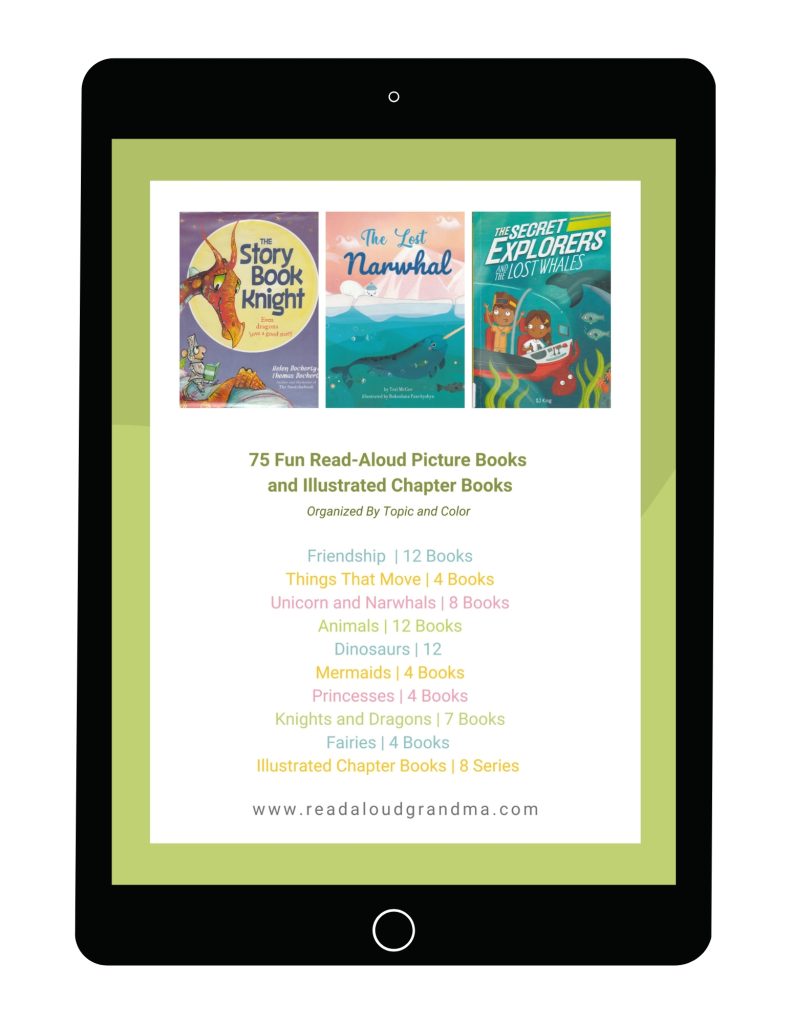 Created to save you time
I put this list together after spending hours and hours looking for fun, engaging books to read-aloud to my grandchildren. I will be sharing some of these books in posts, but thought you might like the option of a list that includes those books and more great read-aloud books. I hope this list and the books I share on Read-Aloud Grandma will save you time and make it easier for you to have a wonderful experience reading aloud to kids you love.
Topics Children Love
This is a list of 75 fun read-aloud books on a variety of topics children love. Most of the books are picture books, but there are also 8 illustrated short chapter book series. Illustrated chapter books are a nice alternative to picture books especially for older kids. I feel like the picture books will work best for ages 3-8 years old. Children up to 10 years old will probably enjoy the chapter books.
What you'll get:
The downloadable PDF is 23 pages long including the cover.
There is a brief description of each book and a photo of the cover. It also mentions if the book is part of a series (which many are, especially the chapter books). The titles on this list can lead you to other books.
You can download and print the list or save it on your phone or tablet. You may want to do both! Use this list when you go to the library or look for books to purchase online.
Sample pages:
If you have any questions, feel free to email me: tammy@readaloudgrandma.com